【1st Mini Album 'NEW DNA'】 Update Information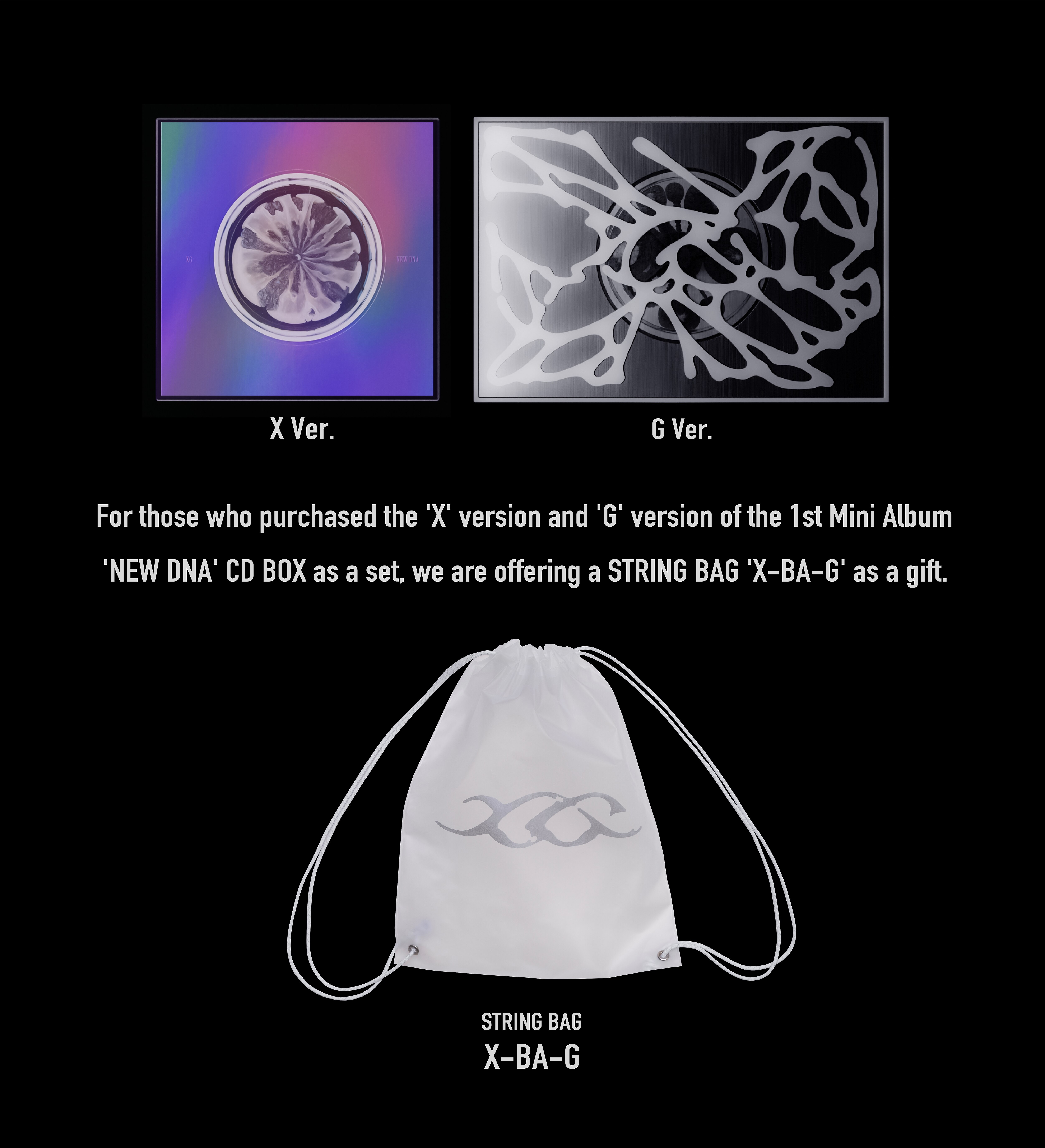 The design of the 1st Mini Album 'NEW DNA' 2-version bundle pre-order bonus "STRING BAG 'X-BA-G'" has been revealed! Additionally, the deadline for the "Special Code for an online chat with XG," which is included in both versions of the album, has been extended to "October 16th (Monday) 23:59," so please make sure to check it out.
For more details, please visit the dedicated website below!
■ XG 1st Mini Album 'NEW DNA' Dedicated Website
https://xg-newdna.com/